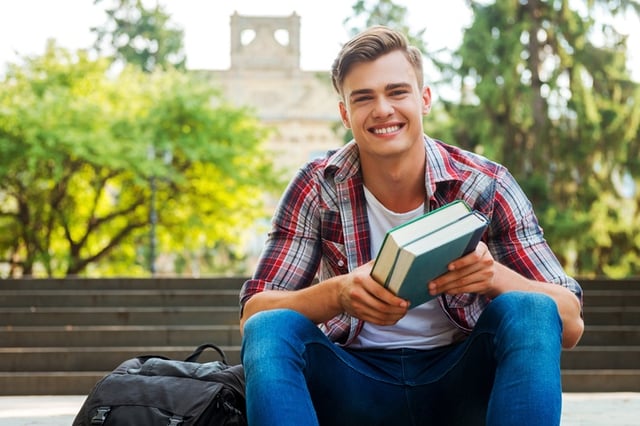 The oft-overlooked key to a successful junior year is keeping one eye on the now and one eye on the future. The now involves focus on your current academic coursework, exciting extracurricular activities, and social/family life. The future encompasses planning for the chapter after high school. The tips below will help juniors and their families approach this exciting year with the right mindset.
1. Mindset matters
Exploring future possibilities is exciting, but can be punctuated with nerves surrounding the 'blank slate' nature of the great unknown. Approaching the research and preparation process with negativity and stress will assure that the experience meets the expectation. Rather, embracing the opportunity for discovery with joy and enthusiasm can foster a liberating and satisfying college search experience.
2. Know thyself
Time for some self-reflection! You will want to take notes for this part. Make a list on your phone, in a designated college notebook, or in a shared family drive addressing the following:
Consider your personality type, motivations, strengths, passions, interests, hobbies, and values.
How do you learn best?
What do you want from your college experience?
Unable to take an objective view of yourself? Ask your parents, best friends, or teachers for their perspective and then try again!
3. Academic plan
Select coursework for junior and senior year that is of greatest interest to you, while also balancing rigor. In the eyes of college admission representatives, 'A' and 'B' grades in rigorous classes are preferable to the ever-so-tempting "easy A" schedule. In contrast, do not overload your schedule with too many Honors, AP, or IB courses at the expense of your sanity and grades!
4. Narrow extracurricular focus
Each academic year, colleges are looking to admit a well-rounded class of students. If all students are well-rounded, it would make for a rather vanilla class. Instead, it's okay to consider what makes you "pointy." Rather than continue to give 10% of yourself to 20 involvements, invest 100% of yourself into the 5 or so activities that speak most to your head and heart. In other words, what are you most passionate about?
5. Be authentic
Do not make choices simply for the goal of "looking good" to colleges. Despite the pressures of conformity in the high school jungle, your coursework, extracurricular activities, volunteerism, and personal endeavors should all be authentic to your ideals, strengths, and interests.
6. Put yourself out there
Whether you are incredibly outgoing or more reserved, junior year is the time to strengthen the impression you make on your teachers and school counselor (AKA the people writing your letters of recommendation!). Again, be authentic (see tip #4). You do not need to be the best or the most vocal to make an incredibly favorable impression. Instead, share your viewpoints in class discussions, ask questions, show engagement with content, and make an appointment with your counselor to talk about your goals for the future. Come letter writing time, the recommenders you have selected will have plenty of material with which to work!
7. Make a testing plan
ACT and SAT are the college admissions tests required by most schools. Students should take both tests at least once in order to determine which test is your stronger test.
Consider preparation and practice prior to your first test date. Why? A stronger test score right away helps build confidence going forward.

Plan ahead for your schedule (e.g. testing on a certain day may conflict with a huge track meet, etc.).

Why test multiple times?

Increase experience and comfort level can lead to a more representative score.

More and more schools superscore, which is the process of recombining the highest scores from each subsection across multiple test dates for an overall superscore.
8. Have the $$$ talk
Revisit (or begin) a family discussion about the cost of college. Establish clear communication about savings, cost, and expectations surrounding affordability. Discuss how short-term costs (e.g., the registration cost of ACT and/or SAT testing) will be covered.
Complete Net Price Calculators for each school to get a better sense of "out of pocket" costs to your family.

Determine the budget for annual out-of-pocket college expenses.

Transparency and open discussion promote the greatest opportunities for students to learn about future planning and personal finance.
9. Reflect on qualities of personal importance in college searching
Large school? Small school? Located in a huge city? Suburb? Corn field? Liberal arts curriculum? Traditional curriculum? Every school has aspects that make them unique. The more you examine what matters to you in your future school, the more targeted your application list will be!
10. Utilize your resources
From parents to siblings and teachers to counselors, you have many people in your life willing and able to assist you in your journey. Do not hesitate to seek their input and help.
With one eye on the now, one eye on the future, and adherence to these 10 Tips for College-Bound Juniors you will enjoy a balanced year in preparation for the exciting journey ahead!