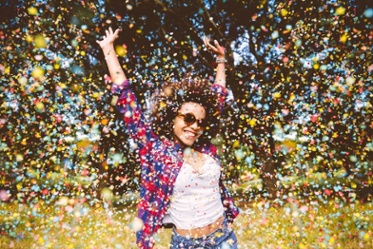 March is Women's History Month so let's celebrate the achievements of women around the world and consider whether an all-women's college might be the right fit for you.
First, check out this list of well-known people who attended all-women's colleges:
Former Secretaries of State Hillary Clinton and Madeleine Albright are both Wellesley grads
Oscar-winning actress Katharine Hepburn graduated from Bryn Mawr
Activists Gloria Steinem and Betty Friedan, and famed chef Julia Child, all attended Smith College
Grammy-winning singer Jennifer Nettles graduated from Agnes Scott College
Oscar-winning actress Meryl Streep is a Vassar College graduate
Starbucks COO Roz Brewer graduated from Spelman College
So, aside from a list of pretty impressive graduates, what are some of the things that make these schools special?
No Guys
A classroom atmosphere that's not co-ed often allows for greater participation, less inhibition, and increased academic challenges. Many women's college presidents speak of a unique sisterhood and community that forms between students and bonds that last a lifetime. That's not to say that there aren't any male students on these campuses. Many all-women's colleges belong to consortiums of schools that allow cross-registration and social opportunities. Some schools also admit men on a graduate level.

High Expectations
All-women's colleges promote leadership opportunities in the classroom and on campus. The expectation is that in the all-women's environment, students will step up and take chances they might not if competing in a co-ed situation. The Women's College Coalition notes that alumnae of all-women's colleges are almost twice as likely to complete a graduate degree as those from co-ed public universities.
Sense of Community
As all-women's college graduates go out into the world, many speak of the benefits of having alumnae networks to obtain post-grad and job opportunities. A continual theme of these schools is how the environment inspires tight-knit groups of friends.
While the number of all-women's colleges in the U.S. has decreased to fewer than 50, compared to a peak of over 280 schools in the 1960's, they've recently experienced a surge in popularity with many seeing increases in applications in past years. For those seeking a unique opportunity to advance in an all-women's environment, these schools could be the right fit.