Estrela's Founders, Kristina and Greg Dooley, were recently featured in the Hudson Hub Times as part of their Global Entrepreneurship
Week series in which they highlight local entrepreneurs. Read the interview below or click here to view the original article as it appeared on the Hudson Hub Times website.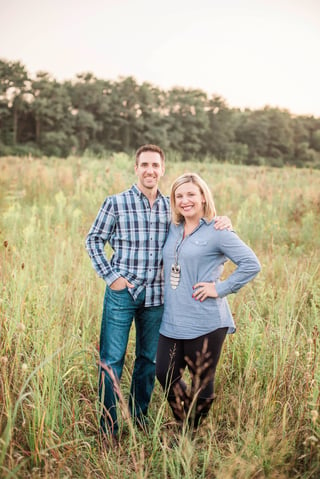 What inspired you to own your own business?
As parents of 7-year- old triplets, our schedules are busy and we value flexibility. Being our own boss means that we are able to manage our time the way we want. We also had a strong desire to make a difference in the lives of students and create a business that would help others.
What is your biggest challenge as an entrepreneur?
A big challenge is focusing on the things that are most important to our business for the long term, while addressing the immediate challenges that come our way. It's easy to get distracted from the bigger picture, if you are spending your time worrying about the details that may not matter down the road.
What do you find most rewarding?
Hearing from our families how much of an impact our guidance had on their student and their college goals is very rewarding. When students reach out to us after the first year of college to tell us how happy they are and that they credit Estrela with helping them find the "right fit" school, that reinforces why we do what we do.
Describe your typical day as an entrepreneur.
We've been focused on growing our business and spend a great deal of time on our long-term strategy, planning for our growth, interviewing potential new team members and training new hires. Our time has been shifting from handling all aspects of our business daily, to managing our growing team and ensuring they have the support they need to be successful. We spend a great deal of time connecting with education professionals from local schools to discuss opportunities for Estrela to support their students. In addition, much of our fall is spent meeting with college admission representatives. We also carve out time for community involvement.
What is your favorite aspect of being an entrepreneur?
As parents of young children, work-life balance is something we've strived for as entrepreneurs. We're able to define our own schedules, which allows us to participate in many of our children's school and extracurricular activities. Oftentimes there is one parent who represents a family but we've been fortunate as entrepreneurs to have the ability to share responsibilities at home and at the office.
What is your advice for a budding entrepreneur?
Develop a plan and then be flexible when things don't go according to that plan. Also, listen to feedback from your customers and team members, then make quick changes to improve your products and services. If you are hiring others to join your team, be sure to clearly define what you want your business to look like from the inside out. You won't always be the one to take a client call or always be available to make a decision. Bring others on board who you can trust to represent your company. Show your team that you value them and give them increasing levels of responsibility. Remember that while you may be the person who started the business, you may soon find yourself unable to "do it all."
What one word would describe your life as an entrepreneur?
Worthwhile.