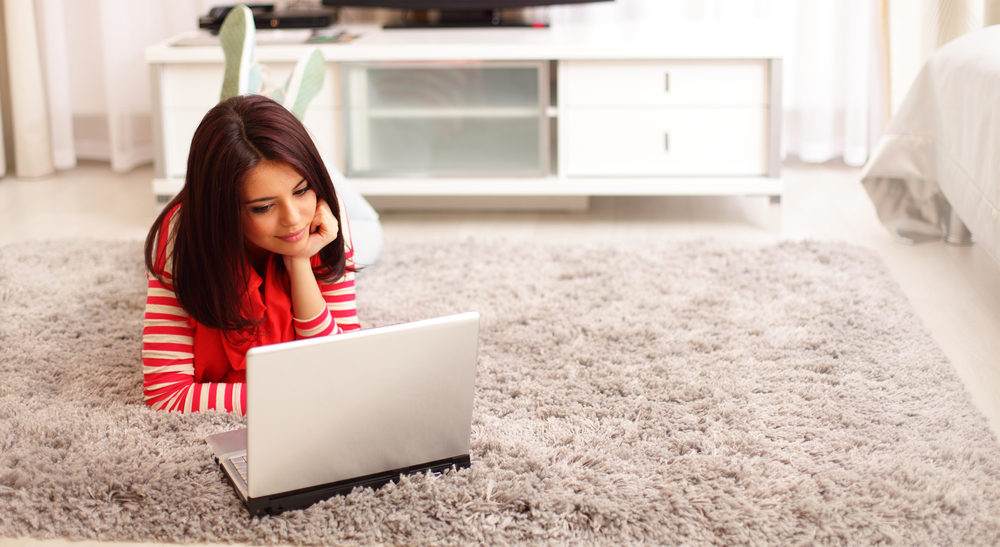 According to the latest data reported by the National Center for Education Statistics, over 1.7 million U.S. children between the ages of 5 and 17 are homeschooled. Many of these students continue on to be homeschooled during their high school years with plans of attending a four-year college or university. While the college search and application process is largely similar to that of students attending public or private high schools, there are a few additional considerations for homeschooled students to keep in mind. Here are some strategies to help navigate the journey from home ed to higher ed:

Research homeschooled student guidelines at colleges of interest
Many colleges such as MIT, Ohio University, Arizona State University, and Beloit College have a section dedicated on their admissions website for homeschooled students. Some institutions, such as High Point University, have even designated an admissions counselor specifically for homeschooled student applicants. It is important to thoroughly read through the guidelines provided by each specific institution in order to understand what they are looking for from homeschooled students (Pro tip: when it says something is recommended, treat it as required).
Keep in mind that these additional requirements are not unnecessary hoops to jump through. In fact, it is quite the contrary. These additional measures exist to give admissions counselors more data by which to evaluate you as a potential student. Try to think of them as extra opportunities to show the college exactly why you would be the perfect addition to their campus.


Create a detailed plan for testing
A very common example of additional requirements is in the area of standardized testing. Because homeschooled students do not have the GPA and transcript of a traditional high school student, colleges will oftentimes rely more heavily on their scores from tests such as the ACT or SAT. In fact, institutions that are known for being test optional may sometimes require homeschooled students to submit test scores. Other colleges strongly encourage homeschooled students to send results from one or more SAT Subject tests. Providing scores from AP assessments is also viewed as helpful by many colleges.
Checking out the homeschooled student guidelines at the colleges you are interested in is the first step. Once you understand what is required of you, take some time to create a detailed testing timeline and a plan for preparation.


Complete a rigorous curriculum of courses
Before a student enters ninth grade, it is helpful to lay out a plan for all four years of high school. Using course catalogs of local high schools to view samples of such layouts can be a good starting point. Additionally, it may also be useful to turn to the college side for guidance. In fact, many college websites provide specific details regarding the minimum courses needed for admission. Looking at these guidelines will help families align the home school curriculum with what is recommended by their top-choice colleges.
After gaining an understanding of recommended coursework, it is time to turn things up a notch. The homeschool environment provides great opportunity for students to dive deep into areas of passion and as a student reaches greater depths, the content of their coursework will naturally become more rigorous. There are a variety of ways to achieve such rigor, but one method is by taking classes at a local community college. This approach enables students to further develop an area of interest while simultaneously demonstrating their ability to thrive in the college environment.
As students are immersed in their rigorous coursework it is important to maintain a detailed record of each completed course. Doing this work as you move along is much easier than trying to do it all at once. There are many good resources out there to help homeschooled families develop transcripts with the level of detail desired by many colleges. While some college admissions websites will specify what they would like to see, others do not provide much guidance in this area.


Get involved in extracurriculars
Extracurricular activities are an excellent way to further explore your passions. As you delve into an area of interest, it will not only add to your development but will also be a good indicator to prospective colleges of your intellectual curiosity and commitment to growth.
A bonus of being a homeschooled student is that the flexibility of your school day may grant more daytime availability. Make the most of that freedom by getting plugged into activities through which you can exhibit initiative and leadership. Research projects, internships, volunteer work, job shadowing, and part-time jobs are all good ways to demonstrate these skills. Additionally, highlighting your involvement in group or teamwork will show prospective colleges that you have seized opportunities to socialize with peers throughout your homeschool education.


Prepare for additional requirements
In addition to the traditional application requirements, sometimes admissions offices require homeschooled students to submit supplementary materials. Some of these may include a detailed syllabus for each discipline, a reading list of every novel or textbook read during high school, or an additional letter of recommendation from an individual outside of the homeschool (e.g. a work supervisor or community member). While it can be time consuming to gather additional materials, once again, try to view each item as one more way to demonstrate your awesomeness to prospective colleges!


Additional college planning resources for homeschooled students:
Virtual College Fair for Non-traditional Students
Tips for Navigating the Common Application
Advice on Scholarships and Financial Aid