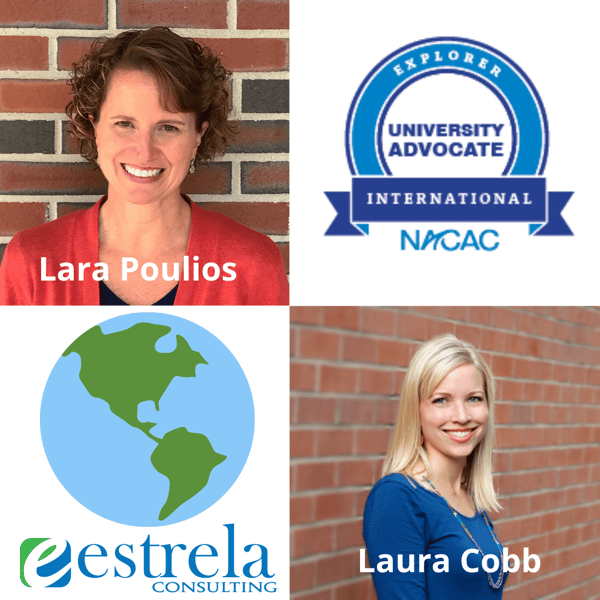 A priority for our Estrela Consulting team is continuous professional development. As the landscape of education changes, it's imperative that we stay on top of trends and best practices to support our students. One change that we have noted in our work is the number of students seeking international opportunities in higher education. In order to best support these students in identifying and evaluating options abroad, our team has made a commitment to increasing our knowledge base of programs and institutions that exist outside the domestic United States.
On this note, we are thrilled to share that two of our College Planning Team members - Laura Cobb and Lara Poulios - have completed the necessary training to receive the International University Advocate certificate and badge from the National Association for College Admission Counseling (NACAC). According to NACAC: "The International University Advocate badge provides counselors with the essential tools and expertise to counsel students who may be good candidates for an international degree. This course is the first and only international counseling certificate program of its kind."
Congratulations to Laura and Lara on this accomplishment!