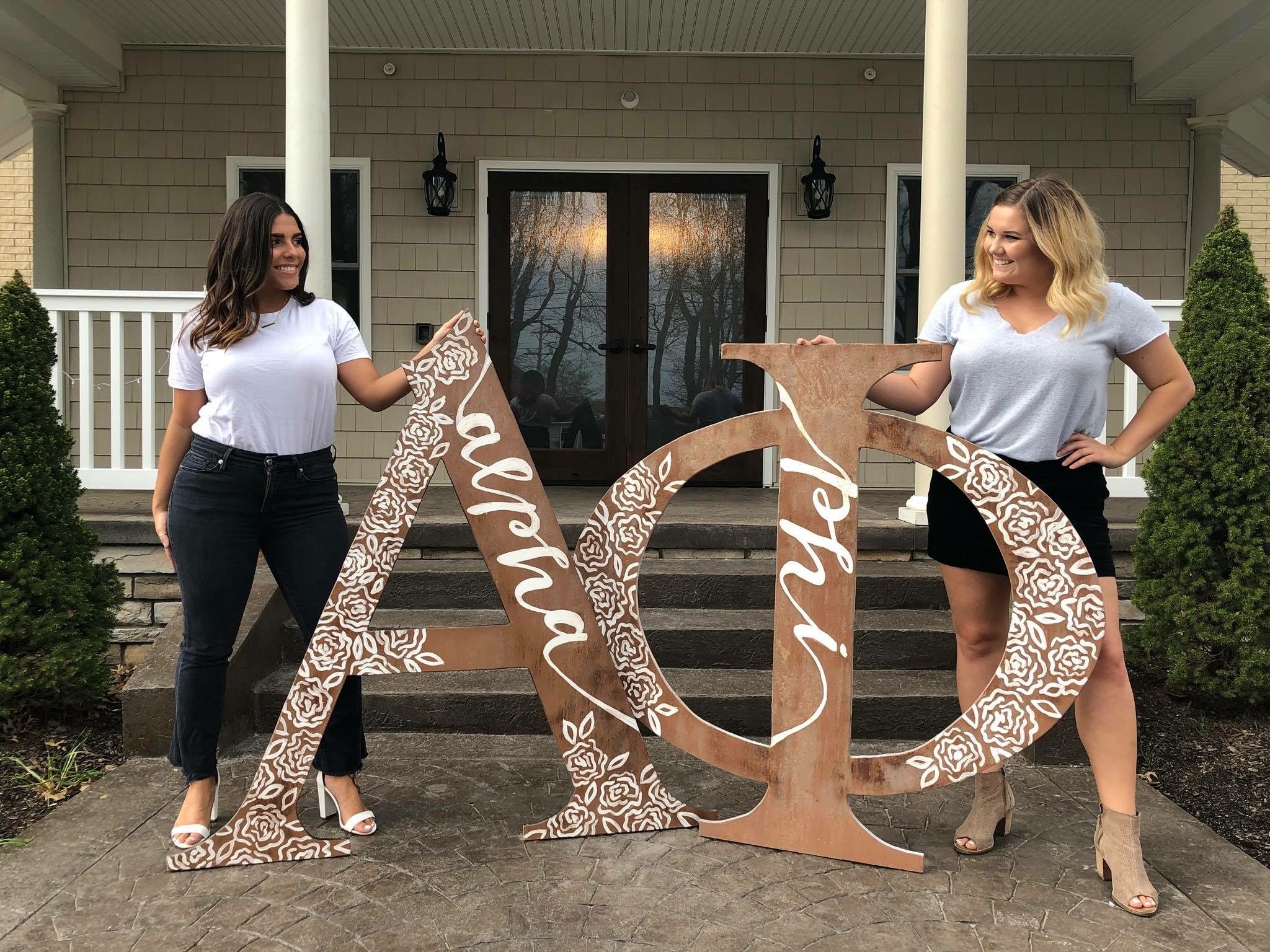 In high school, I was heavily involved in cheerleading. My best friends and I were all cheerleaders and when graduation came upon us, we would be separating off to our own colleges. I was open to meeting new people and was excited to find my college best friends just like how I found my high school ones. I began my freshman year in the fall of 2015 and decided to go through the sorority recruitment process to find another "girl squad"...but this time in college. In September that year I went through recruitment week and ended up finding my home away from home within a chapter. I knew that I had not only found my squad, but I had found my new support system of two hundred women that would be by my side throughout my next four years of college.
It is now Summer 2018 and I am approaching my final year of college. I cannot even begin to put into words how bittersweet the feeling is. The feeling of finally being done with classes and starting my career is sweet, but leaving my girl squad is bitter. Throughout my past three years of college I have done many things. I have taken on leadership positions, achieved the honor of Dean's List, traveled, and learned more about myself and the person I strive to be. Through all of this, my sorority sisters were by my side. They encouraged me and pushed me to be the best version of myself. To reach for my goals and to work hard to accomplish them. To be adventurous and to not hold myself back. Not only have they been through these happy times with me, but they have also gotten me through the extremely hard moments. From breakups to the loss of three of my grandparents, times in which I didn't succeed in school, my parents moving out of state, and even mental health struggles...my sisters were there for me. They stood by me through it all because they knew that I needed them and, for that, I am so grateful. My college experience would not have been the same without my girl squad. I can't imagine not having joined my sorority where I found myself and my forever people.
Not only can you experience these lifelong friendships through greek life, but also through organizations and clubs on campus. I chose the sorority path because I needed to find another "girl squad" to get me through another four years of school. Without my squad, I would not have gotten this far. I look forward to the year to come and the many weekends back at our old college some day remembering the memories we shared together on campus.