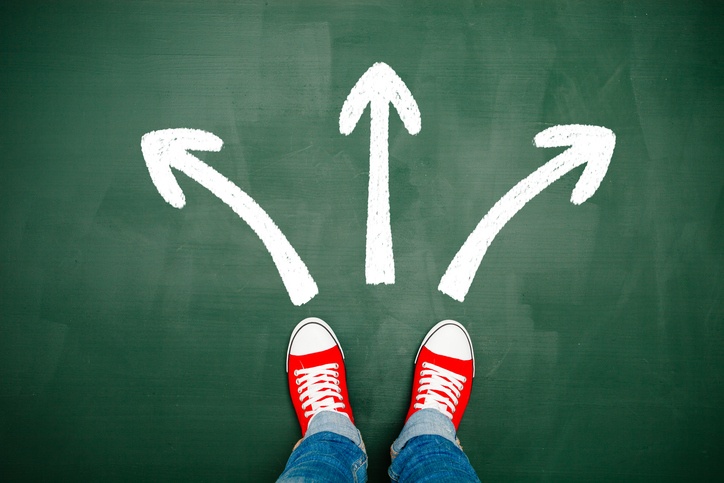 Completing the college admissions process is a milestone that many students are happy to put behind them. However, an astounding one-third of college students find themselves completing the process a second time as a transfer applicant. There are a variety of valid reasons to transfer universities. You may have had a change of heart about majoring in business and need to switch schools to pursue your love of marine biology. Alternatively, that beautiful campus in up-state New York may have lost its luster once the snow began to fall. Most often, students transfer because the university they selected is simply not the right fit. Just as individuals have distinct personalities, each college has a unique culture. Finding the school that has the right combination of geography, academics, affordability, student opportunities, culture and vibe can be a difficult task, and some students don't get it quite right the first time around.
The thought of completing the college application process for a second time and starting over at a new school can be intimidating, but with the right amount of organization and planning a successful transfer is possible. If you have decided to take the leap, the following tips can help ensure a smooth transition:
Don't Check Out
Once you decide to transfer, it can be tempting to coast through the rest of your time at your current school. However, the universities to which you will apply will use your grades and extracurricular activities at your current institution as a barometer of how successful you are as a college student and will want to see that you have attempted to make the best out of a challenging situation both academically and socially. Use this time to make meaningful connections at your current institution, keep your grades up, participate in a student organization and develop relationships with current professors who can write you a letter of recommendation. Just because you've decided to leave doesn't mean that you can't enjoy the rest of your time.
Be Prepared to Transfer Credits
Unfortunately, there is no standard policy that universities follow for accepting transfer credit and each institution has its own set of guidelines. Many students find that their credits that counted toward general education or major credits at their initial institution will only count as electives, or not at all, at their new university. To avoid this dilemma, do your research. There are several websites, like Transferology, that will allow you to enter your current courses to see if they will transfer to another university. Contact the schools you are applying to and ask if they will do an initial transfer credit evaluation before you enroll. Make sure to keep all textbooks and syllabi from each course to review with your new advisor to petition for credit. Your academic advisor will ultimately be the individual to decide, using the university guidelines, which credits will transfer and how they will be applied to your academic plan.
Be Aware of Changes to Your Financial Aid
If you are depending on financial aid to defray the cost of attending college, it is critical to check with both your new institution and the provider of the funds to determine if aid will transfer. It is important to update your FAFSA form to include your new institution. If you are receiving student loans, you will want to speak with your lender about your loan responsibilities, when repayment will begin, and if you qualify for payment deferral while you are enrolled in your new institution. Institutional merit-based scholarships that you received from your current institution will not transfer with you, and many schools focus their most attractive scholarship packages at building an impressive freshman class instead of luring transfer students. Therefore, it is essential to maintain contact with the financial aid professionals at your current and future universities to ensure a smooth transition free of unwelcome financial surprises.