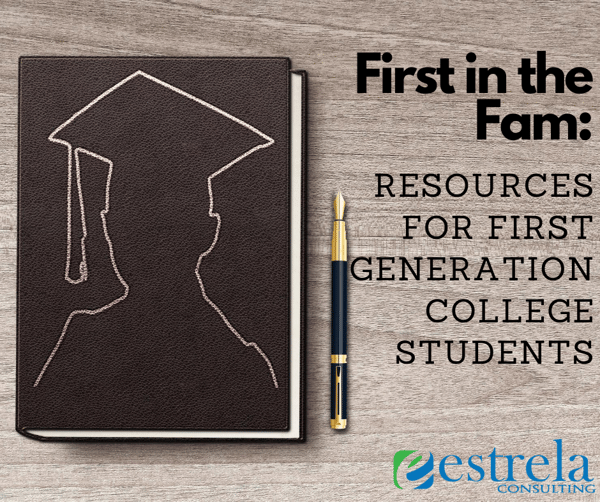 There is something special about being first. First in space, first place contest winner, first in line at the DMV. Being first is exciting and something to celebrate (cue Kool and the Gang)!
Although, there are also times when being first can feel a little intimidating; like an explorer stepping out into the great unknown.
For those who are the first in their family to attend college, there's definitely a ton to celebrate, but because no one else in the family has walked this path, it can sometimes feel like uncharted territory. The good news is that when it comes to being a first generation college student, there's a lot of support available at both the college level and through non-profits and other private organizations.
But first things first: what does it mean to be a first generation college student? Through the Higher Education Act, the US Department of Education defines a first generation college student as a student who had neither biological parent complete a bachelor's degree, or in the case of students who live with and are supported by only one parent, a student whose only such parent did not complete a bachelor's degree.
While the federal definition is used most often, it's important to be aware that some colleges and organizations have their own definitions of what it means to be first-gen. For instance, some limit the designation to students whose parents did not complete an associate's degree. And some go as far as to say a student is first generation only if neither parent enrolled in college classes after high school, regardless of whether they received a degree.
Knowing the definitions and whether a student qualifies is a great place to start, but what next?
Here are some of our favorite resources for the trailblazers known as first generation college students: