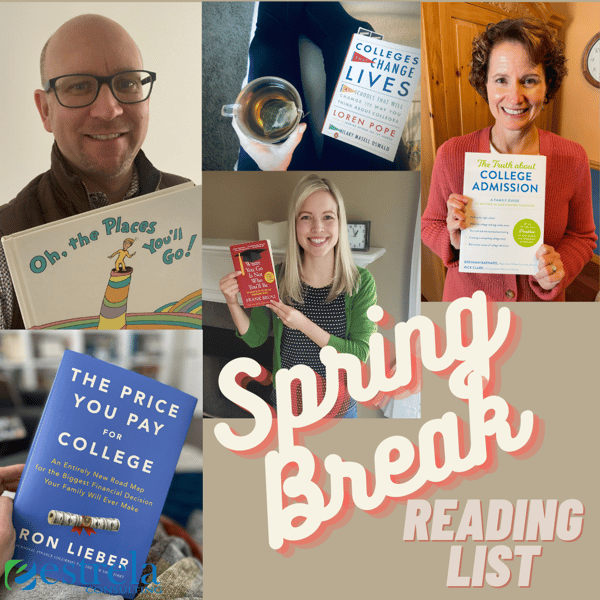 Whether your spring break plans have you hitting the road or staying at home, the Estrela team has put together a list of books for you to check out! From navigating the college search process to determining how to pay for it, we've got you covered with the options below. We've also included something inspirational to remind you that this process will be full of twists and turns BUT also very exciting! Happy reading!

Description: In Where You Go is Not Who You'll Be, Frank Bruni explains why this mindset is wrong, giving students and their parents a new perspective on this brutal, deeply flawed competition and a path out of the anxiety that it provokes.

Bruni, a bestselling author and a columnist for the New York Times, shows that the Ivy League has no monopoly on corner offices, governors' mansions, or the most prestigious academic and scientific grants. Through statistics, surveys, and the stories of hugely successful people, he demonstrates that many kinds of colleges serve as ideal springboards. And he illuminates how to make the most of them. What matters in the end are students' efforts in and out of the classroom, not the name on their diploma.

Description: Choosing the right college has never been more important—or more difficult. For the latest edition of this classic college guide, Hilary Masell Oswald conducted her own tours of top schools and in-depth interviews, building on Loren Pope's original to create a totally updated, more expansive work. Organized by geographic region, every profile includes a wealth of vital information, including admissions standards, distinguishing facts about the curriculum, extracurricular activities, and what faculty say about their jobs. Masell Oswald also offers a new chapter on how students with learning disabilities can find schools that fit their needs. For every prospective college student searching for more than football and frat parties, Colleges That Change Lives will prove indispensable.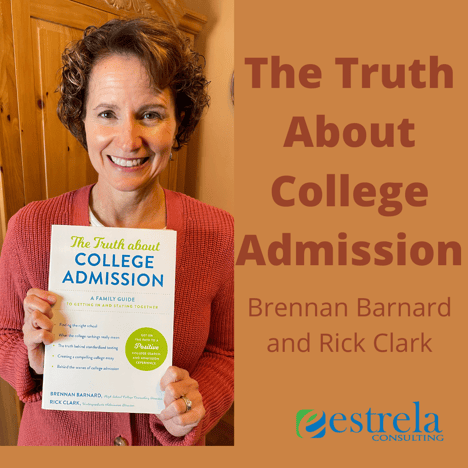 Description: The Truth about College Admission is the easy-to-follow, comprehensive, go-to guide for families. The expert authors―with inside knowledge from both the high school and university sides of the experience―provide critical advice, thoughtful strategies, helpful direction, and invaluable reassurance during the long and often bewildering college admission journey. From searching for colleges and creating a list of favorites to crafting an application, learning what schools are looking for academically and outside the classroom, and getting insight into how colleges decide who to accept, this book covers every important step. Helpful sections like "Try This," "Talk about This," and "Check In" show your family how to have open and balanced conversations to keep everyone on the same page, feeling less stressed, and actually enjoying the adventure together.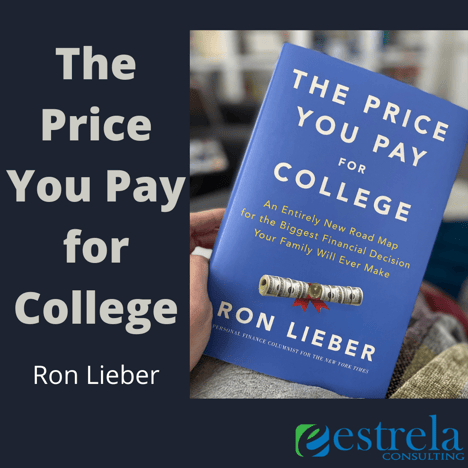 Description: Sending a teenager to a flagship state university for four years of on-campus living costs more than $100,000 in many parts of the United States. Meanwhile, many families of freshmen attending selective private colleges will spend triple—over $300,000. With the same passion, smarts, and humor that infuse his personal finance column, Ron Lieber offers a much-needed roadmap to help families navigate this difficult and often confusing journey.
Lieber begins by explaining who pays what and why and how the financial aid system got so complicated. He also pulls the curtain back on merit aid, an entirely new form of discounting that most colleges now use to compete with peers. While price is essential, value is paramount. So what is worth paying extra for, and how do you know when it exists in abundance at any particular school? Is a small college better than a big one? Who actually does the teaching? Given that every college claims to have reinvented its career center, who should we actually believe? He asks the tough questions of college presidents and financial aid gatekeepers that parents don't know (or are afraid) to ask and summarizes the research about what matters and what doesn't.
Finally, Lieber calmly walks families through the process of setting financial goals, explaining the system to their children and figuring out the right ways to save, borrow, and bargain for a better deal.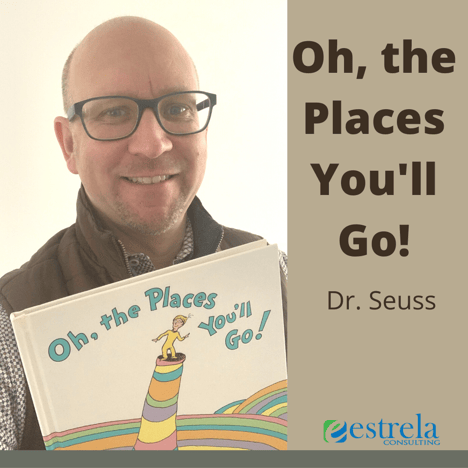 Description: From soaring to high heights and seeing great sights to being left in a Lurch on a prickle-ly perch, Dr. Seuss addresses life's ups and downs with his trademark humorous verse and whimsical illustrations. The inspiring and timeless message encourages readers to find the success that lies within, no matter what challenges they face. A perennial favorite and a perfect gift for anyone starting a new phase in their life!
---
Some Bonus Reads to Check Out:
Who Gets In and Why: A Year Inside College Admissions - Jeff Selingo
How to Raise an Adult: Break Free of the Overparenting Trap and Prepare Your Kid for Success - Julie Lythcott-Haims
The Gift of Failure: How the Best Parents Learn to Let Go So Their Children Can Succeed - Jessica Lahey
College Match: A Blueprint for Choosing the Best School for You - Steven R. Antonoff
---