Looking for ways to pay for college? While it's wise to first look at your prospective colleges for available scholarships, there are also quite a few scholarships offered by outside organizations that you might want to check out. The key to this type of search is to think about qualities that are uniquely you, and then make that the focus of your search. This strategy often leads to opportunities with smaller applicant pools - and the lower the applicant pool, the greater chance you'll have of winning a scholarship. Here are a few unique scholarships to help you get started!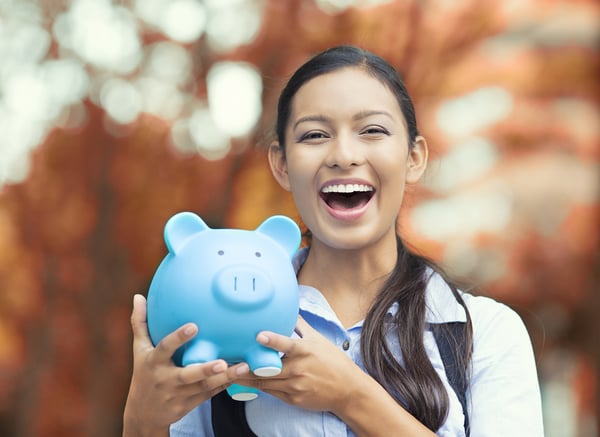 Tall Club International Scholarship
Are you vertically gifted? Do people often ask you about "the weather up there?" If so, then try this unique scholarship on for size:
Each year, the Tall Club International awards multiple $1,000 scholarships to high school seniors of above-average stature (greater than 5'10" for women and 6'2" for men) through the Tall Scholarship Program. Do you measure up? If so, start by checking if your local chapter participates in the scholarship program. If your local chapter does not participate, it is still possible to request an application directly from the TCI Foundation any time between September and February of senior year. Applications are due back at the beginning of March.
Chick Evans Scholarship for Caddies
Have you spent many of your weekends and/or summers lugging around golf clubs and replacing divots? If yes, then you will definitely want to check out this scholarship:
The Chick Evans Scholarship for Caddies awards full tuition and housing scholarships for high-achieving golf caddies who have limited financial means. Students are evaluated based on their caddie record, academic achievement, financial need (based on the FAFSA), and character. Applicants are expected to apply to the Evans Scholars universities associated with their state (participating universities). If selected as a winner, in addition to receiving a full ride, students are also bestowed the honor of being housed amongst other Evans Scholars at their chosen university. Because of the support and encouragement given to Evans Scholars, the program has a graduation rate of 95%. Students must apply to the Chick Evans Scholarship by October 30th of their senior year.
Ayn Rand Institute Essay Contests
Do you like to read? Do you like to write? Would you like to get paid to read and write? If you answered yes to all three, then this next scholarship is literarily for you:
Annually, the Ayn Rand Institute hosts four essay contests, each one centered on Ayn Rand's best-selling works of fiction: The Fountainhead, Anthem, and Atlas Shrugged. Students can enter more than one contest and can even participate multiple years in a row. After choosing the particular contest(s) they'd like to enter, students must simply read the novel(s) and then respond to one of three essay prompts in approximately 800 to 1,600 words. Deadlines vary based on the particular contest, with some in April and one in September. Taking into account the 230 prizes totaling over $70,000, this opportunity is definitely worth checking into!
Vegetarian Resource Group Scholarships
Are you routinely the first at the table to finish your vegetables? Are you a self-proclaimed herbivore? If this sounds like you, then chew over this next opportunity:
The Vegetarian Resource Group awards one $10,000 and two $5,000 scholarships each year to high school seniors who have promoted vegetarianism in their communities and/or schools. Competitive applicants will have shown "compassion, courage, and a strong commitment to promoting a peaceful world through a vegetarian diet/lifestyle." In addition to an essay, students are also required to submit their high school transcript, three letters of recommendation, and additional supporting materials. The application is available now and entries must be submitted no later than February 20, 2020.
FIRST Robotics Competition
Do you sometimes dream in binary? Do you work well with others, machine and human alike? If so, then beep, boop, beep beep. In other words, check out this unique scholarship competition:
The FIRST Robotics Competition gives high school students the opportunity to form a team, raise funds, and build and program an industrial-sized robot to compete in a field game against other robots. Not only do participants gain invaluable skills and experience, but they are also given the opportunity to apply for FIRST Scholarships during their senior year of high school. There are currently over 200 scholarship providers, including many U.S. colleges., offering a total of $80 million in scholarships. The average award is around $2,000/year, but some schools such as Boston University and Quinnipiac University offer a whopping $20,000/year (for up to four years), just for having participated on a FIRST Robotics team. Each college has its own application process, so students should contact their college directly to learn more. Oh, and be sure to do your own work, as the robots are not permitted to complete the scholarship applications.