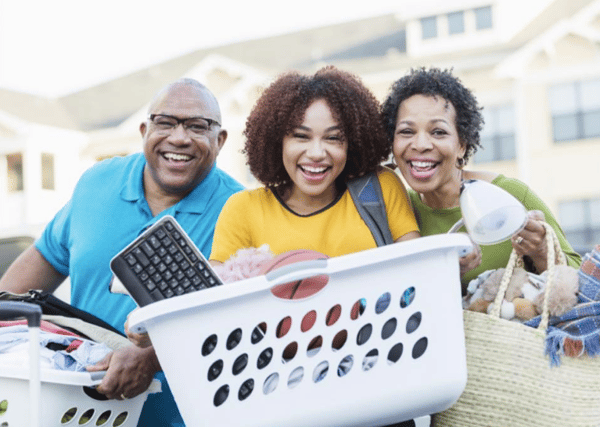 My youngest child recently graduated from high school, so I have spent some time this summer considering the advice that I would like to impart upon him and the other families that I've had the pleasure to work with as they begin their college journeys. After careful consideration, my advice is this:
It's not too late to forgo your college plans and stay home with your Mom. She loves you.
Wait, what? That's not good advice from the mother of a new college freshman and a professional that guides high school students? Fortunately, I work with an incredibly talented team of consultants here at Estrela that pointed me in the right direction. Here's our collective wisdom on what you really need to know.


Make A List of Campus Resources
Before move-in day, make a list (including names, addresses, and telephone numbers) of resources that your child may need. Include the campus health center, campus counseling center, campus police, safety escort hotline, nearby pharmacy, and closest after-hours urgent care clinic. Both you and your child should enter these resources into your phones so that they are immediately available if needed.


Set Up A Communication Plan
This is the first time you won't know if your child has successfully left (on-time, with all of their books!) for their 8 am class. It's tricky to establish how much is too much checking in. Knowing when you should expect to hear from your child is immensely helpful for setting boundaries on both sides of the relationship.


Create A Care Box
Send your child to school with the proper supplies to take care of minor illnesses and injuries. Include items like pain relievers, cold medicine, bandages, and antibiotic ointment so that they don't have to locate these items after they catch a cold. Remember to teach them proper dosage for any over-the-counter medications.


Establish Legal Documents
Consider having your attorney draft a Durable Power of Attorney and Advance Directive for Healthcare. These essential documents will protect your family should you need to make urgent medical decisions for your child once they have reached their 18th birthday.


Have An Honest Discussion about Safety
Expect some eye-rolls, but it is so vital to have a frank conversation with your child about campus safety as well as alcohol and drug use. Tips like never setting your drink down, walking in groups, and confirming your Uber driver cannot be stressed enough.
With a little planning, your child will be well prepared to head into their first year. Congratulations on successfully getting them to this exciting time!