Happy New Year! We are incredibly proud of our Class of 2021 students who have received offers of admission to 92 different colleges and universities in 25 states during the Early Decision and Early Action rounds of admission. In addition, our Estrela students have already received $5 MILLION in merit-based scholarships! ⭐

Check out the list of colleges and universities where our students have been admitted below: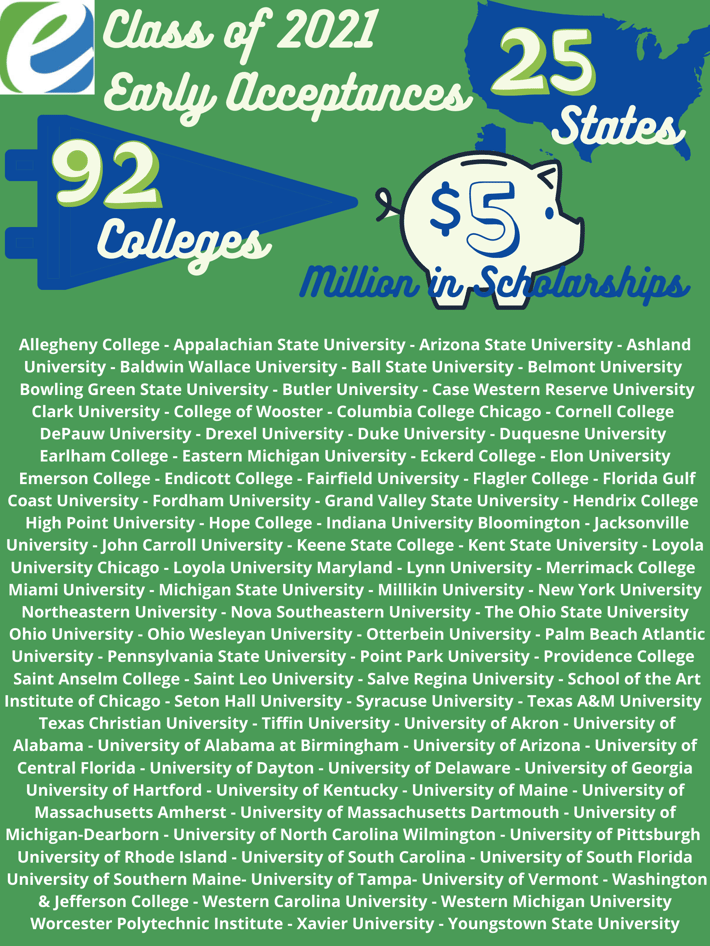 Interested in seeing where our Estrela students have received offers of admission in the past? Be sure to check out our OUTCOMES page!

Congratulations, again, to all of our students and stay tuned for more exciting news as we head into the Regular Decision round!