The perilous moment when your finger hovers over the "Submit" button has passed. College applications are in. Deadlines have come and gone (or will soon). Now what?
We wait…
And wait…
No! There is much to be accomplished after "Submit." Do not fall into the trap of "being done." Instead, consider these tips for channeling any nervous energy while you wait for your college admission decisions.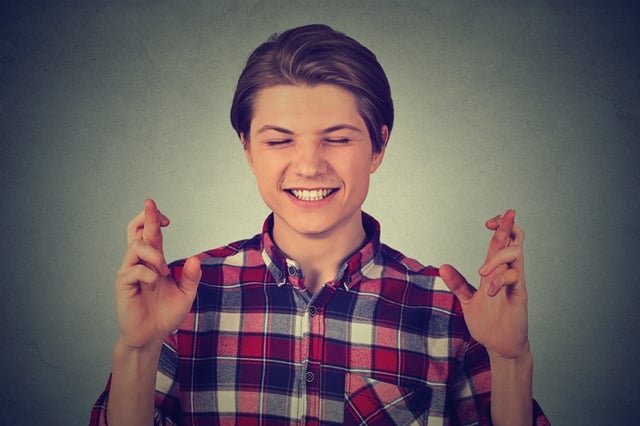 1. Create your student accounts for each school to which you have applied.
Important information such as admissions decisions, scholarship invitations, missing application materials, etc. can be conveyed through your student account. You'll also be able to see the reassuring "in progress" status of your application through your account!
2. Finalize and submit FAFSA and CSS Profile (if applicable).
Many schools' filing deadlines for FAFSA and CSS Profile are later than their application deadlines. Yet, the sooner you file, the more money available for your financial aid package. Don't delay. Get them in!
3. Begin (or continue) the search for scholarships.
Although many colleges/universities will automatically consider students for merit scholarships based on their application, leave no stone unturned when looking for additional institutional money. Go to the "Financial Aid & Scholarships" website for each school. Scour every corner of the site for links to scholarships. Consider options through local resources. What scholarships are available through your local church? Part-time jobs? Your parents' places of employment? Education Foundations? Kiwanis? Rotary?
4. Familiarize yourself with possible outcomes.
Learn the lingo. Is there a possibility of be waitlisted at some of your prospective schools? Deferred? What does they mean?
Accepted: You're in! If you applied through Early Decision, you will need to contact all other schools to which you have applied to withdrawal your application.
Deferred: You haven't been accepted yet…but you might be…later. This "outcome" generally follows Early Decision or Early Action applications. Your application is converted into a regular application. It will then be re-reviewed with all other applications in the regular admissions cycle. Read our tips for facing a deferred admission decision.
Waitlisted: You're not in. But, you're not out either. The college likes you, but there just isn't enough room for all of the amazing candidates who applied. Although the likelihood of being admitted off of a waitlist is small, it is not unheard of.
5. YOU are not your admissions decision outcomes.
Just a reminder that YOU as a human being are NOT defined by where you get in, where you go college, or where you don't attend. You are defined by your character, actions, and humanity. Avoid the common misstep of placing your entire identity into this process. College admissions decisions are influenced by countless institutional variables over which you have no control. Keep being the best you and the rest will fall into place.
---