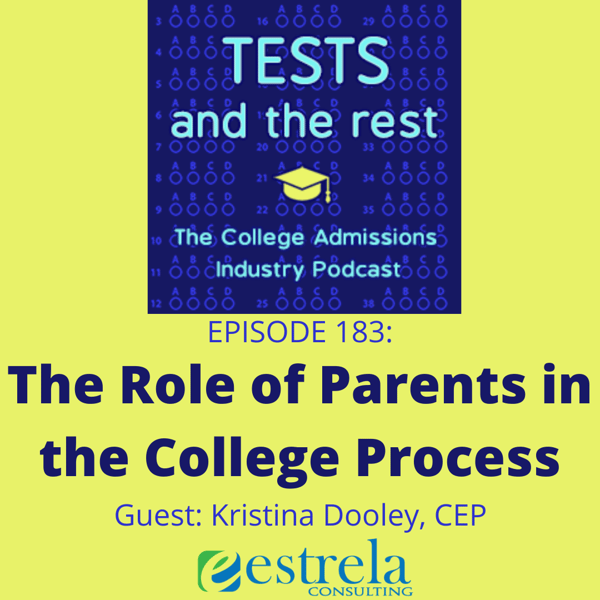 The road to college ideally ends when a student arrives at a school that aligns perfectly with both fit and ambition. So why do so many parents take the wheel? Estrela Founder, Kristina Dooley, joined Amy Seeley of Seeley Test Pros and Mike Bergin of TestBright on their podcast - "Tests and the Rest" - to explore the role of parents in the college process.
What are five things you will learn in this episode?
In what ways can parents support their child's exploration of possible careers/majors?
How can parents provide feedback on potential college options without making the list their own?
How can parents discuss affordability with their child when considering college options?
What role should a parent take in reviewing a child's application materials or essays?
How can parents support their child when faced with college rejection?
About Tests and the Rest:
Tests and the Rest is perfect for school counselors, educators, test prep professionals, college consultants, and just about anyone engaged in the college admissions process. You can stream it via your favorite podcast app, including iTunes, Google Podcasts, Spotify, Stitcher, and Overcast. At around 25 minutes per episode, you can enjoy Tests and the Rest just about any time.